Four Lanes War Memorial
You may also find an entry on the War grave commission site. Click HERE to search their site.
Use the back arrow to return to this page.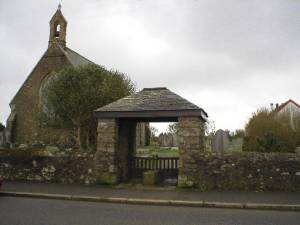 The Pencoys parish war memorial takes the form of a lynch gate at the Church of St Andrew
in the village of Four Lanes. The plaques are on the right side of the gateway.

1914-1918 War
In memory of
Frederick John Treloar
Charles Edwin Thomas
Thomas Henry Williams
Who Laid Down Their Lives
0-0-0-0-0-0-0-0

1939- 1945 War
In memory off
Clarence Andrew
Donald Dunston
John Kemp
Stanley Treloar
Who laid down their lives in the Second World War
0-0-0-0-0-0-0-0-0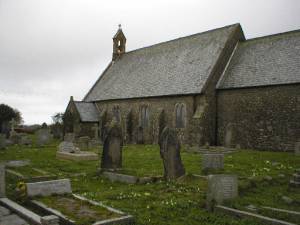 For more information on the parish go HERE