Illogan War Graves
You may find an entry on the War grave commission site. Click HERE to search their site.
Use the back arrow to return to this page.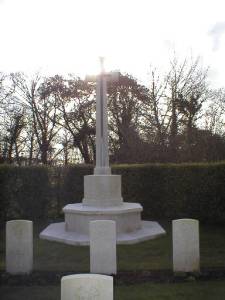 At the outbreak of the Second World War, a piece of ground was laid aside in the south-western corner of Illogan Churchyard for service burials and this later became the war graves plot. The plot now contains 52 Second World War burials, seven of them unidentified, and the grave of one Merchant seaman whose death was not due to war service. The old part of the cemetery contains seven burials of the First World War. This is maintained by the War Graves Commission. Most of the graves are of men who served in the Air Forces of the commonwealth.
Code A = Australian, Ca.= Canada, Ch. = Czechoslovakia. NZ = New Zealand, P = Poland
R Wigington S Halama (Ch.) A M Parker BEM W D Norman (A) J C Hardman
Gerald & George Smale H M Williamson J C Atkinson Frank S Day H R Hawken
J A Logan (C) L J Ayers (NZ) H R Bacon D A C Crooks R K Cunningham (NZ)
D E George F Dunn L V Fletcher J S Gibson D H Hill
R M Long E K Major D L Mc Donald M F Nolan W Pettigrew
L F Povey R A Powell (NZ) D T Ritchie F D Schmeltz P L Skelton
W P W Stokes M E Cousins M E Cousins 2 J H Smith A C Kelly (NZ)
T Smith A F Mokanyk R Turner A R Smither S V Stephens
W J Lawrence M AV Kredby (Ch.) I E Mathieson P J Skelton A McD McNichol
R F Gore R S Major T Lopez W Kelly R Wigington
S Halama (P) Unknown (F) Unknown Unknown 3 Unknown
Unknown Unknown